VIVID EXCLUSIVE CHAMPAGNE CRUISE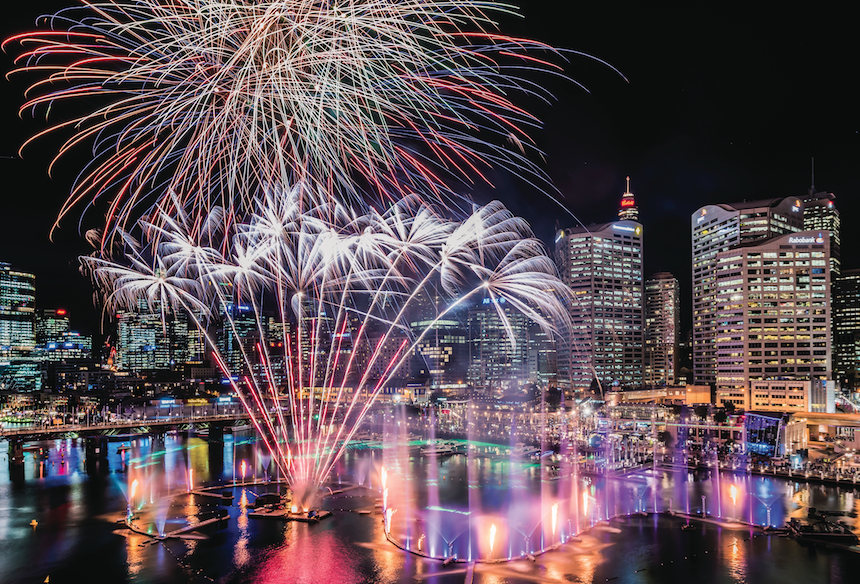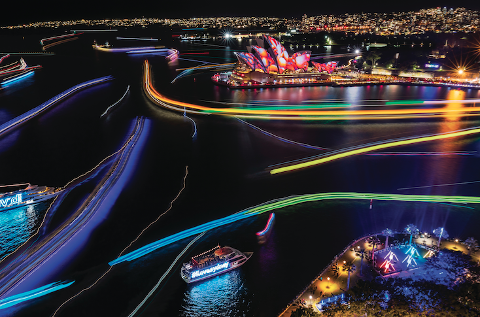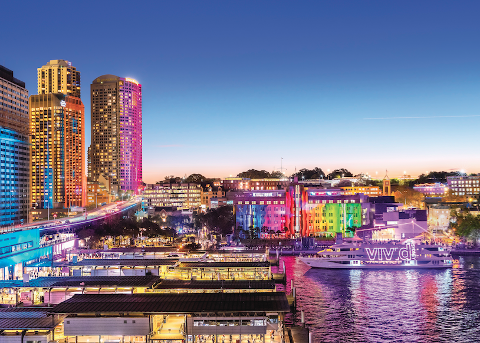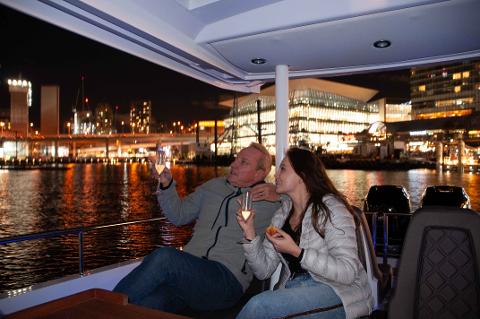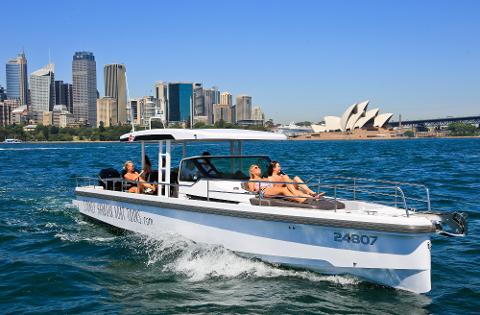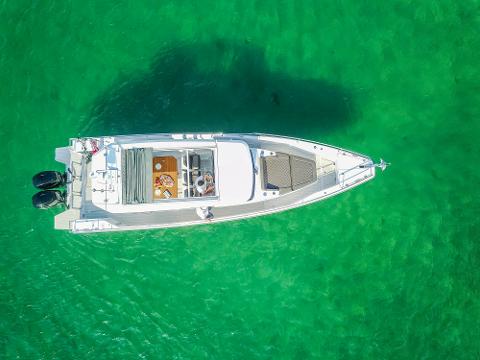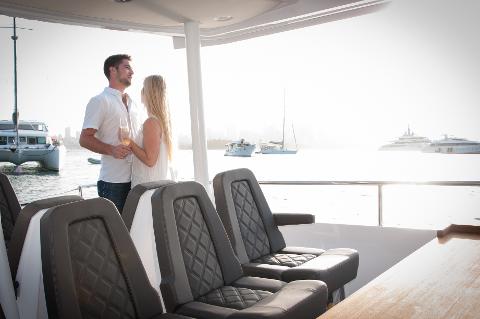 Duration: 1 Hours (approx.)
Product code: PUR1RK
Beat the crowds and see Vivid in style with an intimate 1 hour cruise aboard Spectre, the 2017 European Motor Boat of the Year. Join a small group (max 10) on this uber-cool sports cruiser to experience Sydney Harbour's spectacular annual light & sound show.
You'll enjoy the best seats on the water with unlimited French champagne and canapés, while we cruise 'up close' past the festive bright lights of Vivid.
Each guest has a comfortable individual seat and plenty of open space to get front row views of this remarkable light show. Drinks served by an on-board stewardess.
Itinerary:
Depart from either Campbell's Cove or Towns Place (see below for details)
We cruise past light installations of the Harbour Bridge, Circular Quay, Opera House, Botanical Gardens, Luna Park and Fort Denison...all lit up in festive Vivid style.
From the Harbour Bridge our next stop is the Opera House, festooned with evolving patterns and designs. We then cruise to the botanical gardens to see the native trees and magical gardens lit up resembling a quirky and colourful wonderland
Inclusions:
1 hour tour (approx) on 11m Sports Cruiser (10 seater with open deck & ensuite cabin)
Onboard stewardess
Unlimited French Champagne

Canapés
Music & wi-fi
Blankets available
Amazing views from our walk-around open deck.
Experienced local skipper & steward
Departures (times & place):

Sunday-Thursday (Campbells Cove in Circular Quay), Friday-Saturday (Towns Place in Walsh Bay). *NOTE* Sunday, 9th of June is Towns Place departure.
Departure times are 6.00pm, 7;00pm Sunday-Thursday, and 6:30pm, 8:00 pm on Friday and Saturdays

Note that the boat can only arrive and berth at the designated times below and will depart within 10 minutes, so be at the wharf and ready to depart. Check below for your wharf details.
Friday, 24th May
6:30 pm Towns Place, Walsh Bay
8:00 pm Towns Place, Walsh Bay
Saturday, 25th May
6:30 pm Towns Place, Walsh Bay
8:00 pm Towns Place, Walsh Bay
Sunday, 26th May
6:00 pm Campbell's Cove
7:00 pm Campbell's Cove
Monday, 27th May
6:00 pm Campbell's Cove
7:00 pm Campbell's Cove
Tuesday, 28th May
6:00 pm Campbell's Cove
7:00 pm Campbell's Cove
Wednesday, 29th May

6:00 pm Campbell's Cove
7:00 pm Campbell's Cove
Thursday, 30th May
6:00 pm Campbell's Cove
7:00 pm Campbell's Cove
Friday, 31st May
6:30 pm Towns Place, Walsh Bay
8:00 pm Towns Place, Walsh Bay
Saturday, 1st June
6:30 pm Towns Place, Walsh Bay
8:00 pm Towns Place, Walsh Bay
Sunday, 2nd June
6:00 pm Campbell's Cove
7:00 pm Campbell's Cove
Monday, 3rd June
6:00 pm Campbell's Cove
7:00 pm Campbell's Cove
Tuesday, 4th June
6:00 pm Campbell's Cove
7:00 pm Campbell's Cove
Wednesday, 5th June
6:00 pm Campbell's Cove
7:00 pm Campbell's Cove
Thursday, 6th June
6:00 pm Campbell's Cove
7:00 pm Campbell's Cove
Friday, 7th June
6:30 pm Towns Place, Walsh Bay
8:00 pm Towns Place, Walsh Bay
Saturday, 8th June
6:30 pm Towns Place, Walsh Bay
8:00 pm Towns Place, Walsh Bay
Sunday, 9th June (EXCEPTION OF PICK UP)
6:00 pm Towns Place, Walsh Bay
7:00 pm Towns Place, Walsh Bay
Monday, 10th June
6:00 pm Campbell's Cove
7:00 pm Campbell's Cove
Tuesday, 11th June
6:00 pm Campbell's Cove
7:00 pm Campbell's Cove
Wednesday, 12th June
6:00 pm Campbell's Cove
7:00 pm Campbell's Cove
Thursday, 13th June
6:00 pm Campbell's Cove
7:00 pm Campbell's Cove
Friday, 14th June
6:30 pm Towns Place, Walsh Bay
8:00 pm Towns Place, Walsh Bay
Saturday, 15th June
6:30 pm Towns Place, Walsh Bay
8:00 pm Towns Place, Walsh Bay
Sunday, 16th June
6:00 pm Campbell's Cove
7:00 pm Campbell's Cove